Dension DAB+A DAB Receiver with Remote & Bluetooth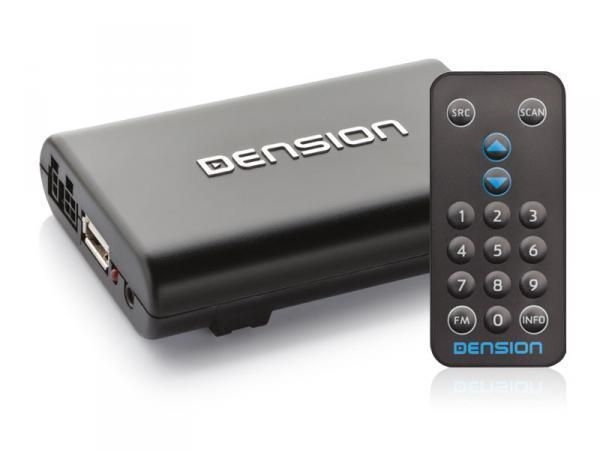 Simple DAB add on to your car without having to change your original stereo, or have an extra device on your dash.
This little device will be hidden behind the dash and can be controlled not only from the extra controller but from your mobile phone.
With this latest version the Dension DAB+A has even got Bluetooth. Meaning once connected with your mobile device it can be used to make and recieve calls as well as stream music.
Note: you must have the Dension app downloaded on your phone to manage stations from your device.
By using a radio frequency that is not in use, this digital radio add on connects to the frequency.
Once connected you can use the remote or your phone to flick through a now massive list of radio stations and listen in much higher quality than your regular AM/FM radio.
FEATURES
DAB, DAB+ and DMB-R standards are supported

SMB antenna connector

Works with non-amplified and active antennas

Connects through the FM-transmitter with a broader channel selection

Radio information is displayed via RDS radio text
COMPATIBILITY
Compatibly with almost all car radios which have a digital display showing lists of stations.
If you're unsure about compatibility send us an enquiry.
Connection
Connects through the FM-transmitter (frequency range: 87.6 MHz~107.9 MHz)
Control
Controlled through the radio frequency wireless remote control

Remote controller includes buttons for stored stations
Display
Radio information is displayed via RDS radio text

Basic menu is displayed via RDS also
Includes Windscreen Antennae Kit
Kit Only Price: £169
Fitted Price: £219